Introducing - Victoria
As part of our growing community we would like to take this opportunity to explore the various reasons why we are proud to be European. These blogs will give us an opportunity to highlight local talent and get behind interesting events on our doorstep.
Substance 12 is an exhibition of students graduating from University of Kent. It has an exciting mix of new artistic talent, exploring a wide range of themes, techniques and materials. You can follow the group on; Instagram, Facebook and on Twitter.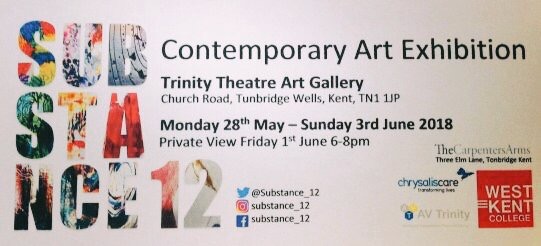 Our first local star is Victoria Casillas. Forming the final part of her exam for her foundation fine art degree, Victoria has given a voice to European citizens living in the UK. Her art installation comprises of 28 personal stories, each one a volunteer from one of the European Union member states. She has beautifully embroidered their personal story in both English and their individual native language. She explains, "I've tried to accentuate the human factor". We encourage you to show your support for Victoria and for the other aspiring artists by popping into Trinity this week to see their work.
You will also be able to discuss Victoria's exhibit in person as she plans to join us for our first social event on the 13th June at the George in Tunbridge Wells, for more details, check out our events page.